What is a data room?
The digital data room industry continues to grow and offers limitless advantages to companies across all sectors. Use this guide to explore key attributes of virtual data room usage, benefits, and selection.
The concept of data rooms has existed for as long as deal-making itself. Traditional data rooms, or physical data rooms, are storage spaces that contain company documents. Such rooms are typically located at the company's headquarters and have limited accessibility.
Physical data room usage example
During the due diligence process, several interested parties, including internal and external representatives, enter the data room to retrieve, analyze, and collect necessary documents. Each entry is recorded in an access log to prevent the mishandling of sensitive information.
As markets grew global, physical data rooms became more and more inconvenient. As a result, deal processors had to reshape their schedules, travel, and spend a lot of time locating the right files.
Everyone needed a solution for performing data room duties remotely without compromising the security of confidential documents. Enter: virtual data rooms.
An introduction to virtual data rooms
Online data rooms created a secure and resourceful environment for people to collaborate, share and securely store documents, and navigate complex deals. As the virtual data room's offerings expanded, data room providers developed solutions for nearly any scenario in all industries.
Virtual data room definition
A virtual data room is an online space that stores confidential files and allows interested parties to communicate, manage workflows, and make strategic decisions in a secure, controlled environment.
The simplest way to define a virtual data room is as digital online storage. However, besides being an online repository, virtual data rooms offer numerous tools for enhancing the work process and accelerating project completion. This way, corporate professionals can better perform their duties, make more informed decisions, and improve long-term governance.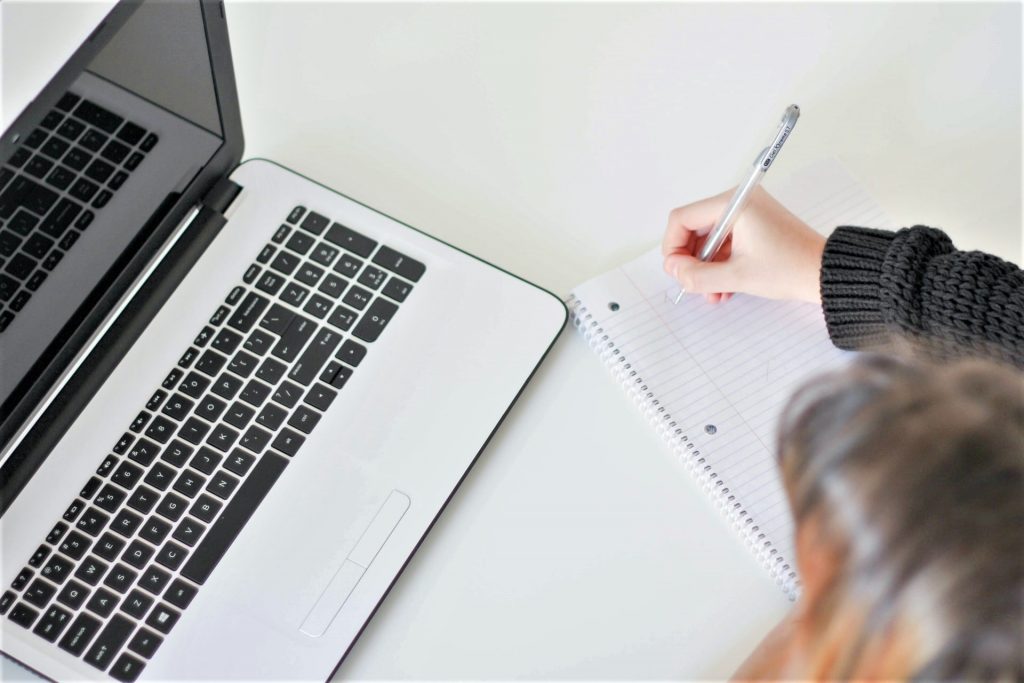 How virtual data rooms affected the global dealscape
Digital data rooms revolutionized the way companies approached deal-making. By digitizing most processes, businesses started to focus on more essential aspects and prioritize differently. Below are the five areas that experienced the most improvement with the rise of online data rooms.
Document sharing
Virtual data room providers enabled organizations to go paperless and exchange sensitive information quicker. Compared to physical documents, digital data is significantly more cost-effective, practical, and environment-friendly.
Data rooms allow storing and organizing immense amounts of documents while ensuring that users can find any file in a matter of seconds. And the principles of secure document sharing, such as access restrictions or handling limitations, have visibly reduced the risks of security breaches.
Remote business transactions
Enterprise-level collaboration and global strategic partnerships involve many people. With the help of modern data rooms, any company's leadership team can connect and contribute to a project regardless of every member's location.
The option to participate online is particularly valuable for board members who tend to have overloaded schedules and are rarely present at their physical office.
Additionally, the variety of communication tools in virtual deal rooms notably improved the workflows by letting users simultaneously edit and review documents, contact each other, and monitor a project's progress.
Accountability 
On top of improved document sharing and simplified communication, data room collaboration is also effective due to enhanced accountability. As the project leaders assign roles and tasks inside the data room, all users have a clear vision of their responsibilities and contribute more effectively.
Additionally, administrators have the opportunity to rearrange the virtual data layouts by supervising the activity and controlling access.
Activity transparency also boosted the security of confidential business information, notifying the data room admins of every entry, edit, or download. As long as all users understand that their actions are tracked, the potentially dangerous and irrelevant act rates drop.
All-around vision
A company's leadership team and data room admins can better understand a deal's progress using data room reporting tools. Different platforms can analyze activity, benchmark it to best practices, and summarize information in the most optimal way.
The dashboard view of a company's documentation and how it is handled allows decision-makers to adjust their methods, direct the attention to neglected areas, and report on progress better.
Closing speed
Deals using virtual data rooms generally close faster due to all the above points — easy document storage navigation, remote collaboration, and detailed deal overview. As the internal and external parties don't need to physically relocate, they have more time to attend to data and execute their duties.
The specifics of data room structure
Data rooms come in all possible shapes and sizes, even from the software point of view. Furthermore, experienced virtual data room providers typically let users choose the preferable data room structure based on their case or industry or even create their own layouts.
Thought-out data room structuring goes a long way as it ultimately defines the processing order and task prioritization. The crucial task of setting up a virtual data room is to visualize the expected workflow and accommodate it in the best way possible. Here are three examples:
By deal stage
Mergers and acquisitions (M&A) are one of the most common use cases for online data rooms. Every M&A transaction, regardless of industry or company size, happens in distinct stages which involve particular expertise.
Preparation. The sell-side gathers the necessary sensitive documents and outlines the most desired deal outcome. A data room at this point works as document storage and strategizing platform.

Due diligence. Buy-side representatives and other external parties review documents, request additional information, and communicate with the sell-side to make an informed decision. Data room administrators segregate different document categories to present them on a need-to-know basis to authorized individuals.

Post-deal integration. Once the deal is closed, both sides cooperate inside the data room to help everyone transition comfortably and establish new workflows. The virtual data space serves as a communication platform and confidential data storage for the new management.
By project
Investment bankers simultaneously consider and process multiple deals. A secure data room with a single sign-on feature allows observing and directing all projects separately without the risk of interference.
Similarly, a company can open a data room to equip a smaller project inside a larger deal, such as administer the due diligence process, develop a product, or structure a new division.
By team
Teams can also use data rooms for department-related document sharing, internal collaboration, meetings, and more. For instance, if the HR office wants to enhance the security of confidential documents like employee contracts and contact information, they can upload digital copies to the online repository and manage file flow.
The same structure logic would apply to data rooms for board communications. Board members can store and manage sensitive documents, hold meetings, and develop agendas inside the data room without compromising data privacy or making unnecessary adjustments to their schedules.
How people use virtual data rooms
There are virtually an unlimited number of ways to use an online data room. However, due to the nature of confidential documents and high-stake deals, several usage scenarios stand out from the rest.
M&A
Mergers and acquisitions call for utmost data security and convenient collaboration of multiple parties, both of which can be achieved via an advanced data room tool.
Due diligence
The sheer volume of public access and sensitive documents make due diligence tricky and time-consuming. Data rooms with versatile file support and multiple access rights levels visibly simplify these procedures.

Collaboration
Professionals can communicate and join forces inside data rooms during internal day-to-day operations, mergers, and strategic partnerships.
Initial Public Offering (IPO) filing
Going public is a complex transaction that requires the expertise of various external parties and must adhere to strict regulations. Data rooms visibly expedite the process through organization and provider compliances.
Fundraising
Fund seekers employ data rooms to reach out to potential investors, collaborate with marketing professionals, and run their operations.
Portfolio management
Investment bankers, private equity firms, real estate agencies, and many others turn to virtual data room providers for document storage, opportunity hunting, and strategy development.
Board communications
A data room is a space for board members to develop agendas, meet, address urgent issues, and exchange confidential business information. Committee chairs can also create separate virtual data room spaces for their specific duties.
Restructuring
Whether the company needs to reallocate capital or modify internal operations within the organization, restructuring involves the cooperation of multiple parties and the analysis of confidential documents.
Bankruptcy
Data rooms help reduce stress during critical times by enabling straightforward bid management, protecting sensitive data from unauthorized viewers, and facilitating an intuitive workflow.
Key features of a good virtual data room
For a data room to be effective, it has to offer tools that equip and streamline the work process. The best approach to comparing virtual data room providers and their features is outlining the company's and project's requirements, weaknesses, and potential development strategies. Consider:
The number of people who will use the data room

The responsibilities of every user and which tools can help them in the process

The current policies on sensitive data handling and what can be improved.
Such an outlook helps form a clear vision, better communicate the expectations to data room providers, and make the right software choice.
However, while the specific instruments depend on every particular case, there are several crucial aspects that will benefit virtual data room users. Below are the top six:
1. Intuitive user interface
A user-friendly interface ensures that everyone can attend to their duties without having to figure out the platform's mechanics. Features that indicate a user-oriented data room include no-plugin access, multilingual navigation, single sign-on for multiple projects, and applications for mobile devices.
2. Document access 
Virtual data rooms usually contain a lot of sensitive information and have to protect it on multiple levels. Experienced data room providers help safeguard the company's documentation with complex watermarking, granular permissions, remote retrieval, and smart redaction.
3. Data security
Data room settings allow regulating who can interact with confidential documents, when, and how. This level of security includes time and IP restrictions, access expiration, multiple privilege levels, and two-factor authentication.
4. User management
Users are the ultimate drivers behind data room functionality, so having clear solutions for member organizations is always beneficial. The administrators can leverage tools like bulk invitations, user-impersonation, role-based access settings, and configurable notifications.
5. File organization
Features such as bulk uploading, automatic indexing, broad format support, full-text search, and various external integrations make the task of managing large numbers of documents easier. Whether the admins are dealing with confidential information or everyday paperwork, simple and transparent data room arrangement is vital.
6. Reporting
Activity reports come in handy for anything from financial transactions that involve multiple parties to small team collaboration. A data room administrator can use reports to analyze everyone's performance, adjust the strategy, or double-check the document access security.
Virtual data rooms vs. generic file-sharing services
Even though there are enough virtual data room providers to cater to most organizations worldwide, some companies choose to share sensitive documents via public access platforms such as Google Drive, Box, or OneDrive. There are several possible reasons behind this, including:
Some people are not familiar with the concept of virtual data room technology
Virtual data room solutions can appear pricy compared to free file-sharing tools
File-sharing platforms offer seemingly sufficient features for document handling
Organizations underestimate the significance of online security.
But, for whatever reason, file-sharing platforms and data room services are not equal. Virtual data room technology offers far more advancements in document security, supporting features, and workflow organization.
A data room can serve as file storage, task manager, strategizing tool, and more in one centralized software. This allows virtual data room users to perform all possible functions without leaving the platform and observe every aspect of the project risk-free.
The three principal differences between virtual data room solutions and public-access platforms are:
Functionality level and increased file-storage capabilities
Ability to manage projects and tasks
Security approaches.
In fact, security is the most crucial distinction of virtual data rooms compared to any other data-handling tool.
The main difference between cloud storage and a virtual data room
Generic cloud storage platforms use the same fundamental tools as virtual data room solutions, including 256-bit encryption, SSL, and secure data stirring facilities. However, since virtual data room providers focus on serving businesses rather than individual users, they offer a more robust approach to securing data through the following methods.
Increased control
Most data room providers allow users to track all activity inside the data room, establish document-level and user-level permissions, and monitor any changes to sensitive information. Some providers even offer customer-managed encryption to large and enterprise-level businesses allowing users to be fully in charge.
Client-oriented service
Cloud storage platforms cater to the general public without offering much as far as appearance and service customization. Additionally, virtual data room providers work with clients directly, accounting for particular preferences and requirements. For instance, in some cases, a provider lets the client choose a data center location-specific to their region.
Extra security layers
Advanced data room providers ensure a multiangular approach to security through features like private cloud storage, TSL, above 99.9% server uptime, multiple-factor authentication, and activity reports. Some providers also run regular penetration tests to discover and address any possible data leaks, further strengthening their security measures.
Industry-dictated compliances
Last but not least, data room providers always ensure their offering complies with data-handling industry standards as well as with other segments' regulations. This way, companies within the life sciences industry, for example, will benefit from a data room provider with HIPAA compliance. At the same time, anyone processing financial transactions will need a provider that complies with FINRA.
How secure are virtual data rooms
A virtual data room is, before anything else, a secure platform for storing sensitive data. Therefore, it makes perfect sense that experienced providers make security their utmost priority. However, evaluating the specific techniques of informational safekeeping can be tricky for inexperienced users.
The simplest way to approach this task is to compare the selected virtual data room products from two perspectives: physical security and operational security.
1. Physical security
Physical data storage facilities are the foundation for all services and tools offered by the providers. Am exemplary server center should exhibit the following qualities:
Operate in multiple strategic locations
Be well-maintained and monitored
Conduct regular third-party audits by accredited organizations
Offer robust backup and disaster recovery mechanisms
Provide remarkable server uptime.
While the data centers' exact locations aren't typically disclosed, the providers will still share key information on ensuring clients' data safekeeping. Also, as mentioned above, some global data room companies let users select preferable arrangements based on their region.
2. Operational or software security
The next level of online security is the codes and protocols that ensure the most risk-free yet comfortable data access experience. The features that indicate functional security advancements include:
Customizable, secure access permissions
IP restrictions and time limitations
Remote document retrieval after downloading
Dynamic digital watermarks
Limited mobile access or select users
Customer-managed encryption.
Most common data room use cases by industry
As already discussed, virtual data rooms offer value in many cases. Different providers cater to various sized organizations — from small nonprofits to global enterprises. There are several industries, for example, where virtual data room solutions come in particularly useful.
Legal firms
Private lawyers and legal firms are in charge of numerous critical documents. At the same time, the legal industry undergoes strict regulation, which calls for virtual data rooms with substantial compliance levels.
Private equity
There are two main ways for private equity firms to use virtual data rooms: during fundraising and at the investing stage. Private equity experts often point out that their top demands for the data room platform are versatility and centralization.
Investment banking
Investment bankers deal with all sorts of financial transactions, and their level of involvement differs from one business deal to another. In this case, the data room software helps manage large volumes of data to gain insight into the deal's progress.
Life sciences 
The unique challenge of companies in the life sciences industry is safekeeping confidential data such as patient information and research results. Modern virtual data rooms address this with ultra-secure software and industry-specific compliance.
Real estate
Real estate companies use virtual data room solutions for various cases, including managing portfolios, directing environmental audits, and facilitating financial transactions.
Venture capital
Venture capital firms employ data room software to overlook investments, scout for opportunities, host boards, perform due diligence, mitigate risks, and more. They often create separate data rooms for every project using the same solution and a single sign-on tool.
The advantages of data room software
Virtual data room technologies continue to evolve and introduce new approaches to deal management and decision-making. It is safe to say that what virtual data rooms provide now and what they will deliver in the future is becoming an irreplaceable component of modern deal-making.
Here's a summary of benefits the virtual data room market introduced to the corporate world, besides elevated data security, feature versatility, and convenience, earlier described in this guide.
Improved governance
Complete control over anything from everyday files to critical diligence documents allows organizations to strategize better and make more effective long-term decisions.
Representation of trustworthiness
Companies that invite investors to a data room instead of sharing documents via cloud links earn higher levels of trust and respect. Investing in an intelligent solution with industry-leading security standards indicates the strive for more durable and practical tactics.
User support
Excellent customer service can solve any arising technical issues in moments and even suggest better ways to handle the project.
Customization
The option to match a deal room to the organization's brand and workflow systems allows users to adapt faster and creates a strong image in the eyes of potential partners, stakeholders, and investors.
Tailored solutions
Finally, there are plenty of virtual data room solutions that provide platforms for all industries, company sizes, and project types. Furthermore, the best providers will always configure their tools to fit each client's particular vision.
Next Step: Choosing the Best Virtual Data Room 
The most challenging stage of exploring the virtual data room software market is finding a tool for each case. By going with the right set of data room services, organizations can facilitate safe and easy file sharing, manage users, comply with industry-specific security standards, monitor data room activity, and more.
And the most optimal approach to streamlining the entire process of picking a suitable virtual data room software is by comparing the available providers and seeing what they have to offer. Head over to the main page to take a closer look at the virtual data room market leaders and explore their reviews.