What to include in data rooms for investors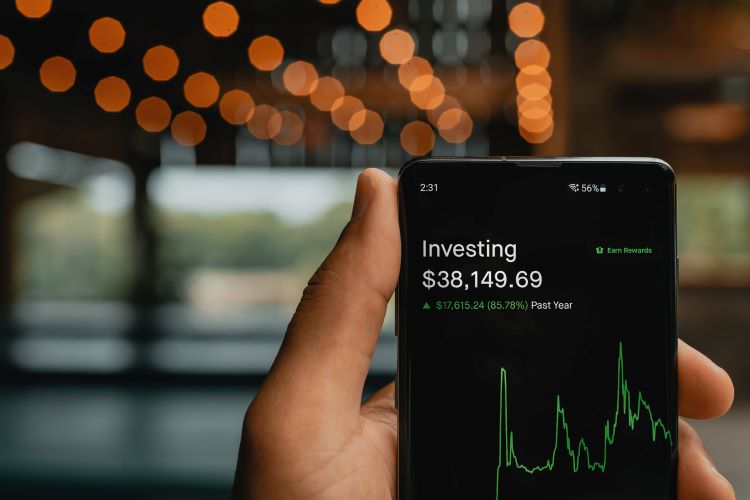 If you have an organized data room, investors are more willing to cooperate with you, expecting ease and transparency in the deal life cycle.
However, how does one set up a data room, and what documents need to be included to meet or exceed expectations? The answers are right here!
What is a data room for investors?
An investor data room is a highly protected space, physical or virtual, for keeping and sharing sensitive information with specific investors during due diligence, mergers and acquisitions, and the fundraising process.
It is no exaggeration to say that an investor virtual data room is a strategic necessity for modern companies involved in the due diligence process:
First, a highly secured and well-organized data room covers most of the points raised by potential investors.

Secondly, the built-in collaboration tools streamline communication between participants throughout the deal cycle.

Last but not least, the data room is a tool for creating a compelling picture of the company reinforced by accurate information to impress potential investors.
Additionally, virtual supersedes physical storage, and even other online business solutions like Google Drive and Dropbox. It's because virtual data rooms offer more versatility and robust data protection that users appreciate the most.
Thus, virtual data rooms add value to the due diligence process in terms of information availability, investor communication, and company image, which increases the chance of successful deal completion.
What are the benefits of investor data rooms?
To make due diligence faster, easier, and safer, a good data room provides early-stage companies and their prospective investors with the following benefits.
Due diligence facilitation
A data room prepared in a neatly structured manner is not only about demonstrating to the investor the strengths and performance of your company. It is also a clear picture of your early-stage business with all information in one space, making it straightforward for an investor to study and analyze.
The fundraising process acceleration
When startups are trying to raise venture capital, potential investors ask for a pitch deck, financial statements, and historical documentation to make decisions.
A virtual data room is a secure platform to provide investors with safe yet easy access to legal documents as they are requested. This way, you never delay the process and are always ready with related documents.
Top-notch data protection
Data room access controls, user hierarchies, data encryption, unique authorization procedure — all these software strengths make sharing sensitive data with an unlimited number of parties ultra-secure.
Also, it is an eloquent sign of your compliance with data privacy standards, which raises the credibility and prestige of your enterprise.
With all its outstanding benefits, the investor data room is a great way to capture any investment opportunity fully prepared and presented in a favorable light.
What's included in a proper data room for investors
Since irrelevant or redundant documentation can take up an investor's time, it's essential to know what to include in your data room. Below is a ready-to-use checklist of the most important documents:

| | |
| --- | --- |
| Company documents | Amended and restated articles of incorporationVoting trustsInvestor rights agreementsStock purchase agreementsFirst refusal and co-sale agreementsCap tableDocuments on previous raises with past investor updates (if any)Other legal agreements |
| Board materials | Board consents and actionsAll meeting minutesAll board resolutions |
| Financials | Pro-forma statements for next yearThe financial modelProfit and loss statementsFinancial estimates and projectionsTax returns |
| Intellectual property | Intellectual property strategyGranted and filed patentsTrademarks |
| Marketing materials | Pitch deckOne-pagerBrand guidelines |
| Market research | Competitive analysisMarket studiesPast and future marketing activities |
| HR documents | List of current employeesEmployee agreementsList of all contract firms and workersFuture important roles and hiresAll consultant contractsOnboarding documentsPast and present intern contracts |
| Sales | Sales pipelineSales processSales strategy |
| Technology | API description documentsSystem architecture diagramDetails on large integrationsBacklog export and release mapScreenshots of current products' interfaceRecorded video demos of current products |
It is the basis for your data room, which may vary depending on your business model. However, different investors may request other documents during the due diligence process.
However, no matter your needs or investors' requests, the data room platform allows secure data uploading and management at any stage of the transaction life cycle.
What should a proper investor data room not include?
While this section doesn't contain a list of documents companies should avoid showcasing, there are helpful tips to control your deal flow during due diligence:
Evaluate due diligence documents from the investor's point of view. To achieve the optimal balance in the investor's data room, you need to consider the documentation from the perspective of its value to the investor. Thus, if some data is not crucial for decision-making, there is no need to include it.

Share proprietary information and decide how to present it. Some documents may be provocative, require additional context, and be against the founder's best interest. Thus, it's important to be wary of sharing proprietary information such as trade secrets, codes, strategies, etc.

Treat data disclosure seriously and implement access controls. While an investor may show interest in the company, they may not take on a binding obligation right away. In such a case, it is reasonable to restrict access to specific files until the next step. While this approach is optional, it allows the founder to provide sensitive data in stages with the help of an investor data room.
How to start and run an investor data room effectively?
A well-organized virtual data room is essential for a startup, investors, and a smooth transaction flow.
Here are a few simple things to keep in mind when setting up and running a virtual data room:
1. Create a logical and clear folder structure
The ideal investor data room is easy for a newcomer to navigate. Therefore, you don't need anything extra to start using the data room. Just create a precise document tree mapping financial, marketing, legal, and other sections of documents.
Apart from the logical hierarchy of documents, it is critical to name each folder and file in a way that reflects the contents.
2. Set up tracking to keep tabs on project activity
With auto-generated virtual data room reports, you can track each group with the general data on their activity, files and folders access, history of actions, Q&A activity, and data storage usage.
For example, you can see how long the user viewed a particular file, monitor attempts to share or print a document, and check the statistics on each participant.
You can receive reports on a schedule or upon request by selecting any data room activity and subscribing to it.
3. Invite participants and set up their permissions
To ensure the security of sensitive data, founders should configure access settings at the group, individual, or file level.
So, you can customize the authorization procedure, set the access time to the data rooms, and manage document permissions, including data uploading, downloading, fence viewing, printing, and read-only rights.
Alternatively, you can set up separate data room access for individual investors for target messaging.
4. Guide your investor through the data rooms
When an investor first views a virtual data room, your help and attention add value to further cooperation.
Arrange a virtual tour of a data room for your prospective investors. Present the contents, filters, tags, and search options that will help your investor navigate through folders and files more easily.
Above all, you can stand out by showing care and interest in this way.
5. Consistently update your data
Keeping outdated documents can signify to an investor that you have been looking for investments for a long time. Plus, obsolete data can't give an investor any up-to-date information on a company, including such crucial decision-making elements as a balance sheet, customer acquisition cost, average revenue, and so on.
Therefore, the constant data updating is hard to overestimate if you are interested in cooperation with an investor.
Comprehensive investor data room checklist
In addition to general guidelines for setting up and running an investor data room, you may also benefit from this list of data points that deserve special attention. The most important ones are:

Cover letter — a navigation tool for investors to simplify their work
Pitch deck — a pitch with a company's thesis, product vision, and competition insights
Product — a folder containing a product development roadmap, overview, and pricing
Team — a section containing an organizational chart, workplace culture, leadership background
Capitalization — a detailed cap table with a term sheet and SAFEs from previous rounds
Financials — a financial plan containing current income and vision for future development
Cover letter
In this context, a cover letter is a navigation tool for investors designed to facilitate their work with documents.
Alternatively, you can customize the letter for each investor to "gain points."
Pitch deck
Investors may have already seen your pitch deck, but it should be expanded with a detailed business overview to show your company's thesis, competitive landscape, product vision, and team members.
However, it is still vital to make it short to maintain interest through content and design.
Product
In this section, the investor should learn what you are building and how you will continue to build the product after receiving the investment. As a rule, it's beneficial to include the product roadmap, overview, and pricing in the folder.
Team
To show how you will build the team and give insights into your hiring process and workplace culture, create an organizational chart of your current team members and ideas for expanding it in the next round.
It is also helpful to include biographies of leaders to show how valuable they are in solving a particular issue.
Capitalization
You should provide a detailed and consistent cap table in this folder to clarify the size of the existing stock option pool, the amount of ownership of employees and founders, and confirmation of share ownership.
Furthermore, it's good to include a term sheet, SAFEs from previous rounds, and convertible notes to make your ownership structure more comprehensible to investors.
Financials
In this section, founders reveal their financial plan, income, and vision to materialize the business, sharing income statements, cash flow statements, balance sheets, and key metrics.
Final thoughts
Startups no longer doubt the great value of investor data rooms for successful deal completion.
Now that you know what tasks this platform solves, how to set it up properly, and what to include for investors to study, you are ready to join the ranks of successful founders with a responsible and thoughtful approach to attracting investments.
Datarooms-review recommends
Top VDR providers
Learn More
Most popular