Free virtual data room solution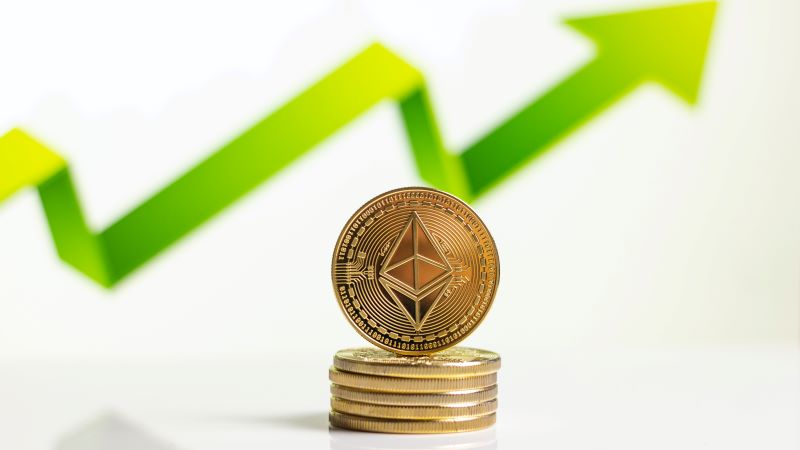 According to Bain & Company, the total M&A deal volume reached 3.8 trillion in 2022, while the PWC M&A trends report anticipates more deals by the end of 2023. Today's M&A landscape requires more companies to fuel transactions with digital tools. According to Deloitte, 75% of executives use dedicated tools for due diligence. 
Considering spreading inflation and shrinking budgets, can free M&A tools do the job, or should you opt for a paid virtual data room service anyway? In this post, you will know whether free virtual data rooms are as good as paid data rooms.
Paid virtual data rooms: Best picks
Currently, the data room industry enumerates over 120 virtual data room providers, and most of them offer paid services only. Based on marketing reports, the most performing data room services include iDeals, Datasite, SecureDocs, and Dealroom. 
Businesses use them for secure document sharing, mobile device management, real estate transactions, capital raising, due diligence process, and other activities.
iDeals
iDeals serves over a million users in 175,000 companies worldwide. iDeals is best known for innovative security features, affordable monthly subscriptions, and an intuitive interface.
Best features:
In-app live chat support is available 24/7, including weekends and holidays
Multilingual data room interface supporting 15 languages
8 levels of role-based data access permissions
Built-in redaction supporting 21 file formats
Advanced Q&A workflows, complete audit trails, and custom reports
Datasite
Datasite serves over 3 million users in 180+ countries. It's best known for its premium customer service and over 50 years of M&A experience.
Best features:
5 levels of user permissions
AI-powered automatic data indexing and document redaction
Sell-side M&A workflows and checklist trackers
Deals analytics and custom reports
SecureDocs
SecureDocs has facilitated over $100 billion worth of deals in 122 countries. It's best known for affordable subscription plans and 24/7 customer support.
Features:
Unlimited storage and unlimited users
5 levels of user permissions
Electronic signature templates
Audit trail reporting
Dealroom
Dealroom helps over 2,000 businesses with M&A deals. It's best known for its user-friendly interface, 24/7 customer support, and quick VDR setup. 
Best features:
Up to 250 GB of file storage
3 levels of user permissions
Task management workflows
Due diligence templates
Free virtual data rooms: Best picks
One can use regular file-sharing solutions as free virtual data rooms to exchange confidential documents and collaborate. Leading free data share providers include Google Drive, Dropbox, and cheap data rooms, like Box. Their primary benefits include ease of use and free storage.
| | | | |
| --- | --- | --- | --- |
| Free data rooms | Google Drive | Dropbox | Box |
| Active users | Over a billion | Over 700 million | Over 40 million |
| Features | Up to 15 GB of free storageTwo-factor authenticationOnline editing and co-editing featuresUp to 30 supported file formats | Up to 2 GB of free storageTwo-factor authenticationAutomatic data backupEmail file sharing | Up to 10 GB of free storage Up to 5 e-signatures per monthTwo-factor authenticationDisabled Download option |
Why do businesses choose free virtual data rooms?
Startups and small companies sometimes prefer affordable data-sharing services and free virtual data room solutions like Box for cost-saving purposes. Forbes names limited access to finances as the biggest struggle for startups in 2023.
Small businesses also face significant financial struggles. Over 50% of small business owners call inflation the biggest challenge, according to the US Chamber of Commerce.
Can free virtual data room software to compare with paid VDRs?
Dedicated data rooms appear to be far superior tools for M&A transactions and secure collaboration than free data rooms and regular data-sharing solutions.
Google Drive, Box, and Dropbox work well for personal use and low-risk operations, while paid VDRs enable secure file sharing between multiple parties during multi-billion transactions.
There is also a huge security gap between a dedicated paid VDR and a free data room. Google Drive, Box, and Dropbox had notorious security issues involving malware, sensitive data leaks, and stolen credentials. 
They offer basic features for sensitive data protection that fall short of specialized VDR providers. In contrast, no data security breaches have been recorded for iDeals, Datasite, SecureDocs, and Dealroom due to the zero-trust architecture.
Let's also see how Google Drive, Box, and Dropbox can compare with paid virtual data rooms in the feature-to-feature comparison.
| | | |
| --- | --- | --- |
| Industry-leading M&A collaboration features | Virtual data rooms | Google Drive, Box, Dropbox |
| Document management | | |
| Drag-and-drop bulk upload | Yes | Yes |
| Drag-and-drop index structure | Yes | No |
| Automatic index numbering | Yes | No |
| Optical character recognition (ORC) content search | Yes | No |
| Document labeling | Yes | No |
| Data protection | Virtual data rooms | Google Drive, Box, Dropbox |
| Two-factor authentication | Yes | Yes |
| Single-sign-on | Yes | Yes |
| Access expiration | Yes | Yes |
| Granular document and folder permission settings | Yes | No |
| Encrypted download | Yes | No |
| Built-in sensitive information redaction | Yes | No |
| Customizable dynamic watermarks | Yes | No |
| Restricted Viewing mode | Yes | No |
| View as Another User mode | Yes | No |
| Collaboration tools | Virtual data rooms | Google Drive, Box, Dropbox |
| Comments and annotations | Yes | Yes |
| Text markups | Yes | Yes |
| Q&A workflows with FAQs | Yes | No |
| Due diligence checklists | Yes | No |
| In-app messaging for seamless collaboration | Yes | No |
| Activity tracking | Virtual data rooms | Google Drive, Box, Dropbox |
| Version control | Yes | Yes |
| Full audit logs | Yes | No |
| Real-time analytics | Yes | No |
| Branding and customization | Virtual data rooms | Google Drive, Box, Dropbox |
| Customized look and feel | Yes | No |
| Company logos and customized login pages | Yes | No |
| Enforceable customizable NDAs, disclaimers, and Terms of Use | Yes | No |
Key takeaways
Free virtual data rooms, like Box, and data-sharing solutions, like Google Drive and Dropbox, provide basic security options and work well for simple file-sharing tasks.
They do not provide essential M&A tools and are far less secure than dedicated paid virtual data rooms.
Therefore, any business searching for a secure sharing platform for complex transactions, be it a startup or a big company, should use a specialized virtual data room. Free data rooms and generic file-sharing services are unable to safeguard confidential information and streamline M&A deals.
Datarooms-review recommends
Top VDR providers
Learn More
Most popular