M&A Trends 2022 Overview and 2023 Outlook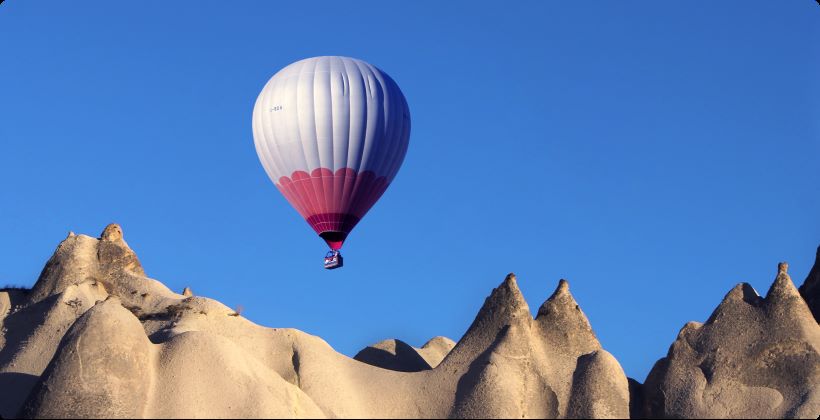 M&A activity 2022: General overview
In comparison to 2021 — a record-breaking year, when the total value of global mergers and acquisition deals reached $5.7 trillion — 2022 has shown a much slower pace. Rising interest rates, economic uncertainty, and geopolitical turmoil were the main factors that significantly affected global M&A activity in 2022.
Keep reading to find out the key strategic trends that impacted the global M&A environment in 2022 and explore the M&A outlook for 2023.
Judging from the success of 2021, many of the M&A market insiders were confident that 2022 will be at least just as good. However, the end of the year has shown a 37% drop in the M&A deal volume — $3.6 trillion by December 2022. This is the biggest year-over-year decline since 2001.
Among the main reasons for such a fall-off, M&A experts and investment bankers define the following:
Growing interest rates. Central banks have been raising interest rates to resist inflation. Such actions have resulted in equity market volatility and increased cost of acquisition financing 
Geopolitical uncertainty. Russia's invasion of Ukraine has created a lot of economic obstacles to merger and acquisition deals. The war in Ukraine has resulted in supply chain disruptions as well as hesitation in company purchases. Both an acquiring company and a target company have to do much more thorough research and financial modeling before the actual merger occurs.
Unfavorable economic environment. When the economy is unstable, merging companies have to be more confident about the benefits and the competitive advantage a potential deal might bring. 2022 had most business executives hesitant about entering into large deals in M&A due to the difficult operating environment.  
Key 2022 M&A trends
Among the main tendencies of M&A activity in 2022, industry experts define the following:
M&A deals 2022 were less appealing for many private equity firms. This is because the debt had a higher cost, and it made it harder to reach return hurdles by means of leverage. Despite this, financial markets experts believe that 2023 might bring positive changes, as the private equity industry has a lot of dry powder in reserve and will seek opportunities to use it.
The number of large transformational transactions was reduced. Corporate buyers that wanted to choose large deals as a part of their development corporate strategy faced more strict regulatory scrutiny in 2022. Naturally, this led to a drop in the number of mega deals.
ESG and digitization were in focus. The specific areas of ESG and digitization remained the priority in mergers and acquisitions across all sectors, bringing businesses on the path of more resourceful and sustainable growth.  
Industrial deals were the most common. Among the other most popular industries for M&A deals in 2022 were information technology, real estate, and consumer discretionary. The number of transactions in each specific sector ranged from 5,000 to more than 8,000.

The healthcare industry has experienced a dramatic drop down in the deals volume. The number of deals conducted in 2022 is about 30% lower than in the same period a year ago.
Virtual dealmaking was on the rise. Considering the fact that conducting deals virtually opens even more doors to decision-makers across all geographies and markets, such type of dealmaking was popular in 2022.
Virtual data room services and M&A in 2022
Virtual communication gifted M&A experts everywhere with the most valuable asset — time. By eliminating the need to travel and allowing the ability to process due diligence remotely, virtual data rooms established a platform for faster, more equipped decision-making. The demand for virtual data room services in dealmaking is proved by numbers. The market share of virtual data rooms was $1.58 billion in 2019. It's forecasted to reach $4.12 billion by the end of 2027.
While the high-profile meetings still happened in person in 2022, for the most part, a lot of collaborations remained in the virtual space — the M&A data room. Most boards also adopted a hybrid model, reserving the physical interactions for a minimal amount of cases.
2023 M&A outlook
Although 2022 was a tough year for M&A activity, insiders believe 2023 might bring a slow recovery for the industry.
Among the main forecasted M&A tendencies for 2023 are the following:
The focus will keep transferring from mega deals to smaller deals. The growing number of large deals is not expected in 2023. Due to global economic uncertainty, strategic buyers will more likely prefer less expensive deals with lower risk.
The technological sector will be in demand. Due to rapid technological development, digital transformation is what most businesses will need. Machine learning and artificial intelligence markets are forecasted to be especially popular for M&A deal-making.
The geopolitical tension's impact will remain strong. If Russia's war in Ukraine continues, companies will remain cautious about entering into large deals, and cross-border M&A activity will keep decreasing. Insiders believe that this might result in a growing number of deals among trusted partners instead, as companies will seek stability and predictability.
ESG deals will remain in focus. Environmental, social, and government issues will be the drivers for the financial success and an M&A dealmaking in 2023.
Summary
The M&A deal volumes have significantly declined in 2022 compared to the previous record-breaking year. Among the main grounds for such a fall-off, industry experts see geopolitical tension, economic uncertainty, and growing interest rates.
However, insiders believe that 2023 might become "a year of a slow recovery," and deal activity is expected to be at least not lower than in 2022. Technological businesses and ESG deals of small to medium scale are expected to remain in focus and drive the market in 2023.
Datarooms-review recommends
Top VDR providers
Learn More
Most popular