Upcoming mergers and acquisitions 2021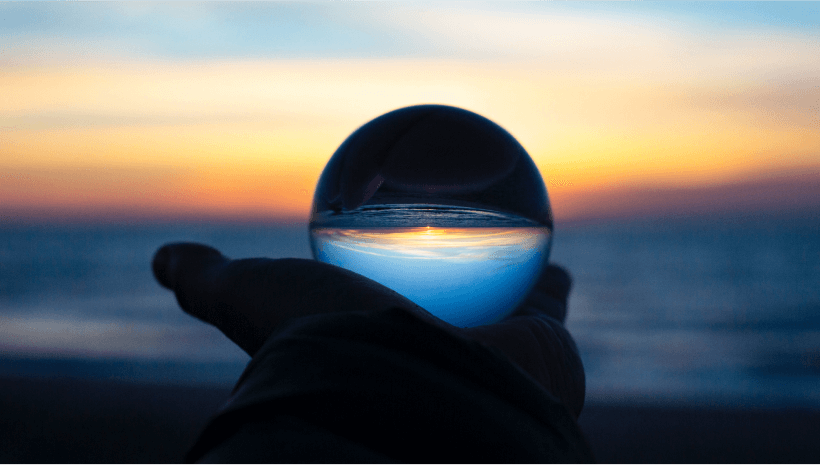 The year 2020 has been one of its kind. With the pandemic, global lockdowns, implications of Brexit, and a sensationalized U.S. Presidential elections, it is evident that economic uncertainty has been very high. With all the facets of life in the same tumultuous waters, the mergers and acquisitions (M&A) market was no exception.
Initially, economists had predicted that the year might take a nosedive, yet some of the mega-mergers across a range of industries swooped in and saved the day with record-breaking transactions.
Types of mergers that saved 2020 and 2021
Primarily, there are three types of M&As: vertical mergers, horizontal mergers, and triangular mergers. Vertical mergers move a company further in its industry by either acquiring primary resources or tertiary services. Horizontal mergers help companies cut down on the competition, whereas triangulation is the most unique of them all as the acquirer creates a subsidiary to merge/absorb a selling entity.
A triangular merger is where the acquirer creates a subsidiary to merge/absorb a selling entity. Here is a list of the top ten mergers and acquisitions of 2020-2021 that reveal how precariously the economic dynamics of the world have changed since the pandemic.
1. Daily Mail acquires New Scientist
The owners of Daily Mail expanded their portfolio of profits by £7m per annum by acquiring the technology magazine, New Scientist, in a £70m cash deal. One of the largest consolidations in the publishing sector, this event has left many wondering about horizontal merger advantages and disadvantages.
DMGT has announced an unsolicited approach towards New Scientist, as it claims editorial independence and zero staff cuts.
2. Hitachi acquires GlobalLogic
According to the predictions, Asia and the Asia-Pacific regions are expected to enjoy a boom in the M&A economy. Hitachi's acquisition of GlobalLogic can be considered one of the first steps in that direction.
Japanese mammoth, Hitachi, choses to acquire GlobalLogic for $9.6 billion with repayment of the debt by the spring of 2021. This acquisition has opened doors for Hitachi to enter the sphere of the Lumada business solutions.
3. Dropbox acquires DocSend
Dropbox made a complementary deal in the cloud file storage market by acquiring DocSend, a growing name in the market. Dropbox acquired the brand for $165 million in cash. The acquired company had only recently managed to raise $15 million since it was founded in 2013.
Since DocSend has a variety of USPs, such as full visibility of the authorization given to those who have access to the documents, it became like another badge of honor after HelloSign was taken over by Dropbox as a forward merger.
It is evident that these acquisitions will help Dropbox achieve the ultimate end-to-end document sharing experience for a large audience.
4. Square acquires Tidal
Square, the fintech company owned by Twitter CEO Jack Dorsey, has announced an ownership stake in Tidal, the music streaming platform, which has been put up for stock-and-cash $294 million. Founded in Norway in 2014, Tidal was bought by Jay-Z to enter the competition between Spotify and Apple Music.
The higher streaming quality and promising music have made this venture a compelling intersection for artists and funding that they desperately need for their work. This reverse triangular merger is expected to change the consumption dynamics for musicians and their patrons.
5. Willis Towers Watson taken over by AON
Defined as the Black Swan Event of 2020, the acquisition of Willis Towers Watson by AON happens to be the largest merger in the insurance industry. As the insurance industry continues to battle newer threats after the pandemic along with the threats to cybersecurity, this $30 billion deal could impact the insurance industry.
AON's all-stock deal could potentially make the combined entity the largest insurance broker operating online. But current antitrust concerns have currently halted the progress of this merger.
6. GrubHub acquired by Just Eat
While Uber was pining for a triangular merger to gobble up GrubHub, the last second dive by Just Eat has helped it expand its footprint. Just Eat took over GrubHub for $7.3 billion.
GrubHub, prior to its acquisition, had 300,000 restaurants in more than 4,000 cities in the United States. What could have been a seismic shift for Uber, the breakage of the triangle merger has given JustEat the competitive edge Uber had been working to achieve for most of 2020.
7. Facebook takeover of Giphy
Back in May 2020, reports about Facebook purchasing Giphy for $400 million had taken the tech-news forums by storm. The increased use of GIFs and their rising popularity in every age cohort had raised the stakes for Facebook. Since GIFs allow people to interact in a creative and meaningful way, they have become an inordinate tool for visual communication.
Post-acquisition, Facebook had announced that 50% of all the traffic on Giphy has been generated by Facebook products like Instagram, WhatsApp, and even Messenger. The social media mammoth has planned to keep the operational hierarchy in Giphy intact, without causing any major changes.
8. Atlassian takes over Chartio
Atlassian has gradually become a giant in the automated project management tool industry. Its acquisition of Chartio proves that market foresight and the ability to take risks can help a brand to not only prosper but also build a strong legacy.
Chartio is a popular data visualization tool that was acquired by the owners of Jira and Confluence for an undisclosed amount. The SaaS organization is expected to make bigger leaps in the following months of 2021.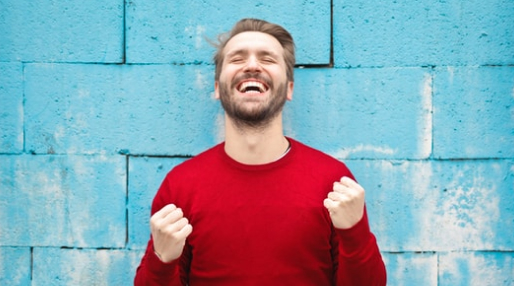 Ease your M&A deals with the top virtual data room providers
Find Out Now
9. Amazon summons Zoox
Amazon is known for its triangulation and acquisitions-insight for the longest time. In 2020, the company has chosen to broaden its horizons with Zoox. The $1.2 billion acquisition for the autonomous vehicle company has reiterated Amazon's interest in the robo-taxi market. With Amazon's strong business infrastructure, Zoox has announced its plan for a driverless room on wheels.
10. LVMH adopts Tiffany & Co.
No list of acquisitions taking effect in 2021 could be complete without the mention of Tiffany & Co. joining the list of entities belonging to the luxury megabrand, LVMH.
LVMH has announced the completion of its Tiffany & Co. takeover in January 2021 and the luxury jeweler has since then befriended the fellow gems like Bulgari, Dior, Hennessy, and Luis Vuitton. New York's diamond was acquired for $16.2 billion.
| Acquiring | Acquired | Sphere | Deal size |
| --- | --- | --- | --- |
| Daily Mail | New Scientist | Newspaper | £70million |
| Hitachi | GlobalLogic | Technology company | $9.6 billion |
| Dropbox | DocSend | Cloud storage | $165 million |
| Square | Tidal | Financial services | $294 million |
| AON | Willis Towers Watson | Financial services | $30 billion |
| JustEat | GrubHub | Delivery services | $7.3 billion |
| Facebook | Giphy | Social Media | $400 million |
| Atlassian | Chartio | Technology company | N/A |
| Amazon | Zoox | Technology company | $1.2 billion |
| LVMH | Tiffany & Co | Luxury goods company | $16.2 billion |
The growing trend of mergers and acquisitions from 2020 is expected to skyrocket in the latter seasons of 2021. As companies continue to follow the trail of triangular and vertical mergers, the need for horizontal mergers continues to diminish along the way.
Datarooms-review recommends
Top VDR providers
Learn More
Most popular